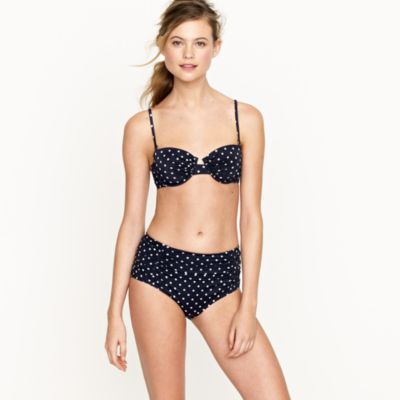 For the past few years, I have been uncharacteristically frugal with my swimsuit purchases. This obviously meant that I could splurge a little this year, and I've had my eye on this high-waisted, polka dot
bikini
from my beloved J. Crew.
I was all set to take the plunge when the bargain-shopper in me put the brakes on, and I am so glad! It didn't take much hunting to find this two-piece from the Gap. It's still my style with bottoms that offer a little more coverage, and it's on sale for less than $30 TOTAL.
Speaking of bikinis: a few mornings ago, Husband Dear and I began a
yoga challenge.
Sometimes you have to give things a special name for them to actually happen-- all this means is that we're going to do yoga at home
every single day
for the next 25 days.
This morning, we did a 30-minute flow before work, and it felt delicious.